Secretarial Services
secretary service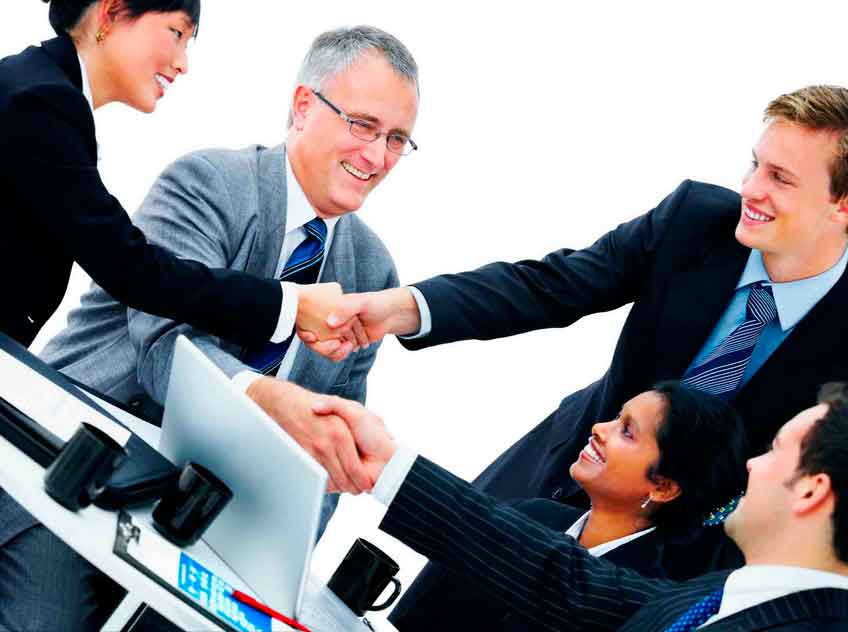 ˙Drafting and amending Memorandum and Articles of Association
We offer reviewing and drafting amendment to the company's Memorandum and Articles of Association, which in many case are required if company is restructuring, issuing new shares or reorganizing its shareholders and structure.
˙Attending and preparing minutes for company's meeting
We can arranged for our staff to attend company's annual, general or extra-ordinary shareholders and directors meeting and subsequently preparing minutes for the same.
˙Preparing annual return
The Hong Kong Company Ordinance requires all limited companies to file its annual return within 42 days after the anniversary date of incorporation. We can prepare such return for companies on an annual basis.
˙Amending and filing changes of directors and shareholders
˙Changes of directors:
We can assist in the preparation and amendment of changes made to the directors of a company include updating the register of directors and filing such changes with the Company Registry.
˙Changes of shareholders:
We can assist in the increase or decrease of share capital and allotment and transfer of shares, including completing the necessary documentation and filing the same with the Companies Registry.
˙Preparing name changes
Upon completing a name search for the availability of the proposed new name of client, we shall prepare all documentation required to complete the name changes and file the same to the Company Registry.
˙Providing registered address, mail, fax or telephone receiving and forwarding services:
˙Registered address: all company registered in Hong Kong must have a Hong Kong registered address. We can provide a Hong Kong registered address and mail management services. All mail, courier or parcel can be handled by us. Client can choose whether to arrange for a pick up or we shall deliver such mail, courier or parcel to another designated address.
˙Fax and telephone receiving and forwarding services: We can arrange for a Hong Kong telephone and fax number and client can choose either all calls received be forwarded to another designated telephone number or we shall acknowledge client by sending email to remind them about the caller or message caller may have left. For fax forwarding services we can redirect the fax to client through email.
˙Assist in opening bank account:
Banking industry in Hong Kong is flourishing and hundreds of major banks around the globe have branches or representative offices here. We can assist client to open bank account either in Hong Kong by introducing client to major bankers and preparation of other necessary documents required.
˙Providing deregistration and winding-up services:
We provide consultation and provision of deregistration and voluntary winding-up of a Hong Kong limited company.
˙Deregistration: A private company can apply to the Company Registrar for deregistration under the Company Ordinance if:
˙1) Unanimous approval is obtained from shareholders,

˙2) The company has either never commenced business or has ceased operation for more than 3 months, and

˙3) No outstanding liability is owed by the company.

Deregistration is a simple method of terminating a limited company. However, within 20 years after the deregistration, any person can make an application to the court to have the company resituated. If a company is resituated, it would be restore to a position as if the company has never been deregistered.
˙Voluntary Liquidation: A limited company can also be wound up voluntary by its members or creditors.
˙1) Member's voluntary winding-up: if the directors of a company are in the opinion that the company will be able to pay its debts fully within a maximum of 12 months and they have made a full enquiry into the affairs of the company, then can then together issue a certificate of solvency. Afterwards they can resolve the company to wind up voluntarily.

˙2) Creditor's voluntary winding-up: If the company has resolved to wind up voluntarily but unable to satisfy a member's voluntary winding up, a creditor's voluntary winding-up shall be commenced instead.
˙Handling payroll, MPF and other administrative function
We also offer administering the payroll, MPF and other corporate administrative function and acting as authorized signatory to handle various banking functions such as issuing Letter of Credit etc.